About Us
Goldpac was established in 1993 and was listed on the Main Board of the Hong Kong Stock Exchange (stock code 03315. HK ) in 2013. As an early fintech pioneer, Goldpac leverages close to three decades of successful experience and world leading technology. It has business and operations across 30 countries and regions. It provides over 1,000 large and medium-sized domestic and international financial institutions with secure payment products and solutions. It has consistently maintained its position as the world's 4th largest, and China's largest supplier of smart secure payment industry.
Certified by All Six Global Credit Card Associations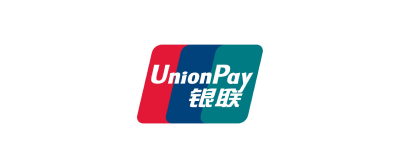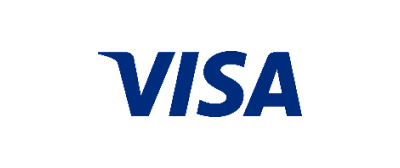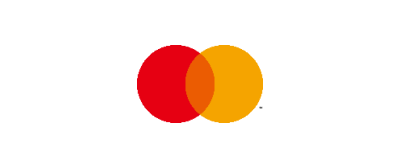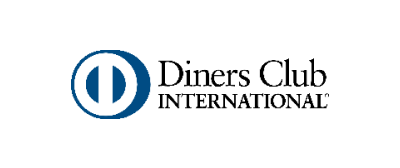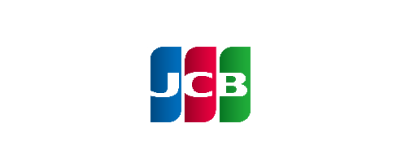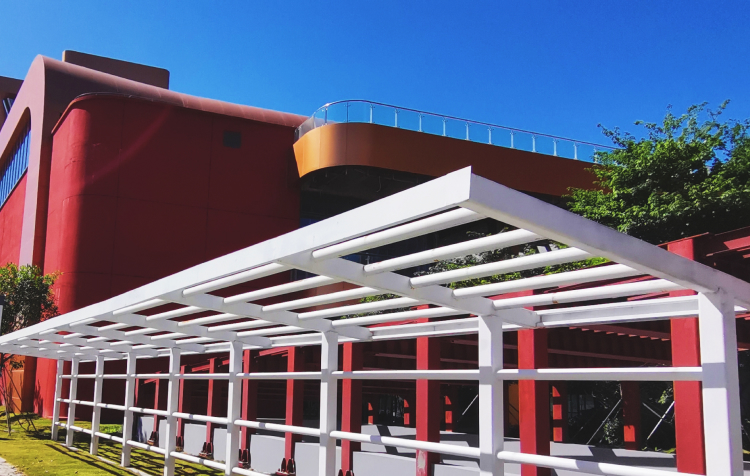 Our Work
Driven by its vision of Making Transactions More Secure and Convenient, Goldpac has been providing customers all over the world with secure payment for embeded software, secure payment products, smart kiosks, and other solutions for a wide business range of financial, government, healthcare, transportation and retails.
The World's Leading Financial Data Processing Service center
1Million

Cards personalized daily
6000

Card types processed
600

Customers served on average daily
Three Locations

Data Backup in three locations provides timely response to emergency
Continuous Innovation
Goldpac continues to invest in research and development for forward-looking technologies such as artificial intelligence, big data and the Internet of Things. It is committed to providing the full range of services for the digital transformation of financial institutions by providing science and technology, indusrty and ecosystem.
Goldpac will enhance offline to online integration by enabling intelligent, digitized use case scenarios for financial services.
Creating Opportunities for Mutual Success
Goldpac has always strived to promote the broader application of fintech with leading technology, excellent quality and attentive service, while creating a digital fintech business ecology. At the same time, it will rely on the Chinese government's "Belt and Road" development strategy to maintain its expansion in the international market. It will further develop its portfolio of diversified products and services for a wider geographical network, bringing a secure, convenient and superior payment experience to customers worldwide.
Corporate Culture
Vision
Making Transactions More Secure and Convenient
Mission
A Trusted Provider of Fintech Products and Services
Core Values
Virtue / Innovation / Efficiency / Cooperation
History
2022
Goldpac receives GSMA SAS-UP certificate and layouts 5G+Finance actively
Goldpac and TMC collaborate to release the smart chip operating system "Card Armour" with independent intellectual property

Goldpac Group obtained the SA8000 certification for practicing social responsibility

Promoting High Quality Development with ESG Practices, Goldpac Wins 2022 CLS Social Responsibility Pioneer Enterprise Award
2021
Goldpac Cooperating with TMC to Release the Smart Security Chip Operating System "CardArmour" with Independent Intellectual Property

Goldpac officially announces the introduction of its fingerprint biometric smartcard to enhance security for DC/EP (Digital Currency/Electronic Payment

Goldpac Successfully Passed the CMMI V2.0L5 Certification to Meet the Highest Standards in the Global Software Field
2020
Goldpac passed the ISO/IEC20000 IT Service Management System Certification

Goldpac and American Express Joint Venture Clearing House in China Joint Hands to Help American Express RMB card issuance

China Post and Goldapc Signed a Framework Agreement on Cooperation

Goldpac Jointly Launches the "Financial Digital Development Alliance" to Boost the Digital Transformation of the Financial Industry

Goldpac Awarded "Best Small and Mid-Cap Company"

Goldapc won the 2020 ICMA Loyalty, Promotional and Gift Cards Award
2019
Goldpac Ranks First in China UnionPay Unannounced Inspection

Goldpac was honored with the 2019 Hong Kong Awards for Industries: the Award of Smart Productivity

Goldapc was awarded the Certification of Intellectual Property Management System

Maximize Customers' Value with Innovative Technologies Goldpac Honored Again with Four ICMA Elan Awards

Goldpac and China Mobile (Guangdong) Launched Comprehensive Strategic Cooperation to Co-build the First 5G+Fintech Innovation Demonstration Base in the Greater Bay Area

Goldapc was Honored with "2019 Golden Hong Kong Stocks 'Most Valuable TMT Stocks Company'" at the Fourth "Golden Hong Kong Stocks" Annual Awards Ceremony

Goldpac Won the Bidding for China T-union Project Speeding the Traffic Integration

"Zhuhai Fintech Center" Has been Selected into the National Key Construction Program Library
2018
Recognized as "Most Valuable small and Mid-Cap Company" at the Golden Hong Kong Stock Awards 2018

Honored with the 2018 ICMA "People's Choice Award"

World's First EMV Product Based on China Chip

Goldpac Honored with the "Most Influential Enterprise Award" and the "Most Competitive Product Award" at the 16th China International Software and Information Service Fair

Construction Begins at the Newly Commissioned Zhuhai Fintech Center

Top 100 of 2018 Service Outsourcing Enterprises in China
2017
GMES Opens Up New Opportunities in Intelligent Production
GCaaS Platform was honored with 2017 CITE Innovation Award
Honored for seven ICMA Elan Awards at the 2017 ICMA Expo
Has Been Named as a Model Enterprise for the "2017 Mass Entrepreneurship and Innovation ", "2017 Innovative Pilot Enterprise " and "2017 Strategic Emerging Industries (Intelligent Manufacturing)" in Guangdong Province
After the establishment of Zhuhai and Shanghai personalization centers, in order to meet the fast-growing demands of customers in the northern region and improve the disaster preparedness ability, Tianjin personalization center was formally founded in November.
2016
2016 China Securities Golden Bauhinia Award – the Best Listed Company in Technology Innovation
2016 Golden Hong Kong Stock Awards, the Best Shareholders' Return & the Best Social Responsibilities
IoT Secure Transaction Engineering & Technology Center
Prized Again with ICMA Elan Award, Highest Honor of Global Card Industry
Goldpac ACS Technologies Inc. First Secure Payment Solution Provider in the Philippines to be certified by VISA, MasterCard and China UnionPay
Goldpac Fintech Singapore Private Limited, a wholly-owned subsidiary, for oversea expansion
2015
Assisting First State Cryptographic Algorithm Financial IC Card, for Bank of CHANGSHA

Goldpac invests in Sichuan Zhongruan Technology Limited Accelerates software and platforms operations expansion

Foundation of GOLDPAC ACS TECHNOLOGIES INC Goldpac's Oversea Expansion Plan in Philippines

Goldpac's Shipment of Payment Cards with Chips, World Top 4
2014
Explored successfully in NFC mobile payment solutions.

Provided and introduced the Agricultural Bank of China, Tianjin Branch, with financial social security smart card instant issuance solutions.
2013
Successfully listed on the Main Board of the Hong Kong Stock Exchange, trading as 03315.HK.
2012
Recognized by the Ministry of Commerce with the "2012 Ministry of Commerce Key Contact Outsourcing Enterprise"
2011
Assisted domestic banks with the large scale migration of magnetic stripe cards to PBOC2.0 financial smart cards.

Became the first solution provider to introduce financial social security and citizen health cards in China.

Carried instrumental role in assisting Hong Kong's Jetco in drafting the territory's financial smart card standard and assisted in the migration of financial smart cards and ATM card projects.
2007
Establishment of the Shanghai Personalization Center. Activated China's first mutual backup personalization center.

Successfully implemented Hong Kong's first instant card issuance solution.
2005
Introduced the first EMV card to China and Hong Kong markets.

Awarded the "National Core New Product" certificate by the four national ministries of the PRC.

Became China's only smart payment products provider to be simultaneously certified by the 6 major credit card organizations in the world.
2004
Provided card issuance solutions and DC9000 personalization equipment to Credit Card Center of the Bank of China.

Provided China's first multi-application citizen cards solution- Hangzhou Citizen Card Project.
2000
Established Goldpac Datacard Solution Co. Ltd (Zhuhai)

Provided solutions for China's first provincial level, large scale social security project – Yunnan Social Security Project.
1999
Established China's first financial personalization center in Zhuhai.

Pioneering in financial data outsourcing service model.
1997
Became one of the first to provide Visa and MasterCard certified products in China.

Provided financial services solutions to domestic financial institutions.
1995
Establishment of the Goldpac Secur-Card (Zhuhai) Ltd.

Provided China's first medical smart card project solution- Changzhou Medical Smart Card Project.
1993
The establishment of the Goldpac Group.

Appointed Datacard premiere distributor.