Pushing boundaries on payment card design and the issuance experience
Berlin, Germany 18th October 2023 – A warm golden hue radiates from booth B20 as Goldpac makes its debut at Seamless Europe. Headlining the event is a suite of stunning and superlatively designed payment card effects, a streamlined consumer onboarding-to-card issuance experience, and fun with AI-generated image card printing.
Attention-grabbing premium payment card designs greet visitors at the front of the booth. These unique and intricate issuer branding elements range from eco-friendly materials to LED and encrusted diamonds. Engage consumer interest and drive utilization with these captivating products.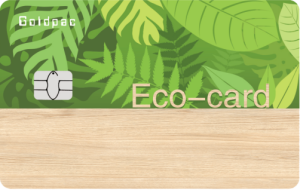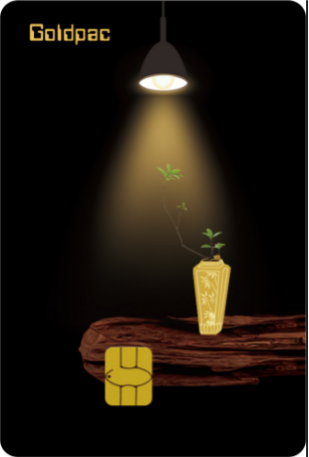 As visitors venture into the installation, they will see demonstrations of instant card issuance devices used in a wide range of industries.
Beginning at the front, visitors can experience the debit card account onboarding process on the smart terminal (SST502). The terminal integrates multiple devices into one, encompassing biometric, identification, and document scanning as well as numerous account administrative operations and receipt printing.
With the printed receipt produced, visitors approach the self-service kiosk (ACE301) to instantly issue the chosen payment card selected during onboarding. This self-service consumer journey experience mitigates long queues and reduces in-branch traffic.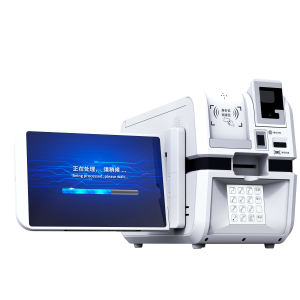 In other areas of the exhibition, visitors will see a host of desktop card issuance solutions. One of which is a compact, all-in-one card issuance printer (PIE001) equipped with a built-in PC and touch screen. An employee staff card issuance demonstration highlights its capabilities for account onboarding and a variety of card-related functions including intelligent ID photo capture and edge computing processing in collaboration with Marvel Digital Ai.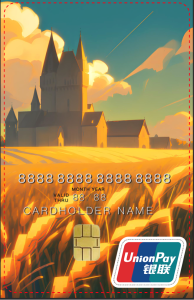 Below a graceful hummingbird wall portrait, visitors can realise their creativity with the on-demand DIY card printer (DCE160). Create and print unique imagery either by uploading a picture or using an AI content generator via Goldpac's mobile platform. All images run through the AI-powered GoldAudit rules-based content verification service before printing.